From Denial to Green Card: Discover Mr. G's Inspiring Journey
Today, we're excited to share an incredible success story from our law firm that highlights the power of persistence and the importance of seeking professional guidance in immigration matters. In this case study, we'll walk you through how we helped Mr. G obtain approval for an Adjustment of Status after a previous denial.
Background: The Challenge of Proving Entry
Mr. G entered the United States in the 90s on a visitor's visa. However, life can be unpredictable, and Mr. G had an unexpected challenge to face. He had misplaced his passport and the critical I-94 record, which serves as proof of legal entry into the U.S. As a result, when his U.S. citizen child filed an I-130 petition on his behalf, and Mr. G applied for an adjustment of status, he faced a significant hurdle.
Understanding Adjustment of Status
Before diving into the story, let's briefly explain what an "Adjustment of Status" means. It's the process that allows individuals to apply for lawful permanent resident status while they are already present in the United States. This means that, in some cases, it's possible to obtain a Green Card without returning to one's home country for visa processing. However, one critical requirement is that the applicant must prove that they were inspected and admitted upon entry into the United States. This requirement posed a significant challenge for Mr. G.
Mr. G filed his adjustment of status application on his own, asserting that his entry was indeed valid, but he had unfortunately misplaced the necessary proof. The United States Citizenship and Immigration Services (USCIS) denied his application due to the lack of evidence to support his claim.
How We Stepped In to Help Mr. G
Facing a denial, Mr. G turned to DeMine Immigration Law Firm P.A. for assistance. Our team knew that we needed to find a way to prove his valid entry into the United States. We decided to file a FOIA (Freedom of Information Act) request with Customs and Border Protection (CBP), hoping to retrieve essential documentation regarding Mr. G's entry. To ensure our request had the best chances of success, we included as much information as possible, such as the date and place of Mr. G's entry into the U.S.
After several months of waiting, CBP finally came through. They released an I-94 record, a crucial document that proved Mr. G's lawful entry into the United States. Armed with this newfound evidence, our office immediately refiled Mr. G's adjustment of status application.
Success and a Bright Future
The hard work, patience, and dedication of our team paid off. Mr. G's adjustment of status was approved, making him a lawful permanent resident of the United States, despite entering the country more than 25 years ago. This case is a testament to the importance of persistence and the difference that the right legal guidance can make in immigration matters.
At DeMine Immigration Law Firm P.A., we are committed to helping individuals and families navigate the complexities of immigration law. We firmly believe that everyone deserves a fair chance at achieving their American dream. If you or someone you know is facing challenges with immigration issues, don't hesitate to reach out to us. We are here to help you every step of the way.
Contact Us Today!
If you're ready to start your own immigration journey or if you've encountered roadblocks along the way, reach out to our team of dedicated professionals at DeMine Immigration Law Firm P.A. We're here to provide you with expert guidance and unwavering support to achieve your immigration goals.
Remember, no matter how challenging the circumstances may seem, there's always hope and a path forward in the complex world of immigration. Let us help you navigate that path successfully.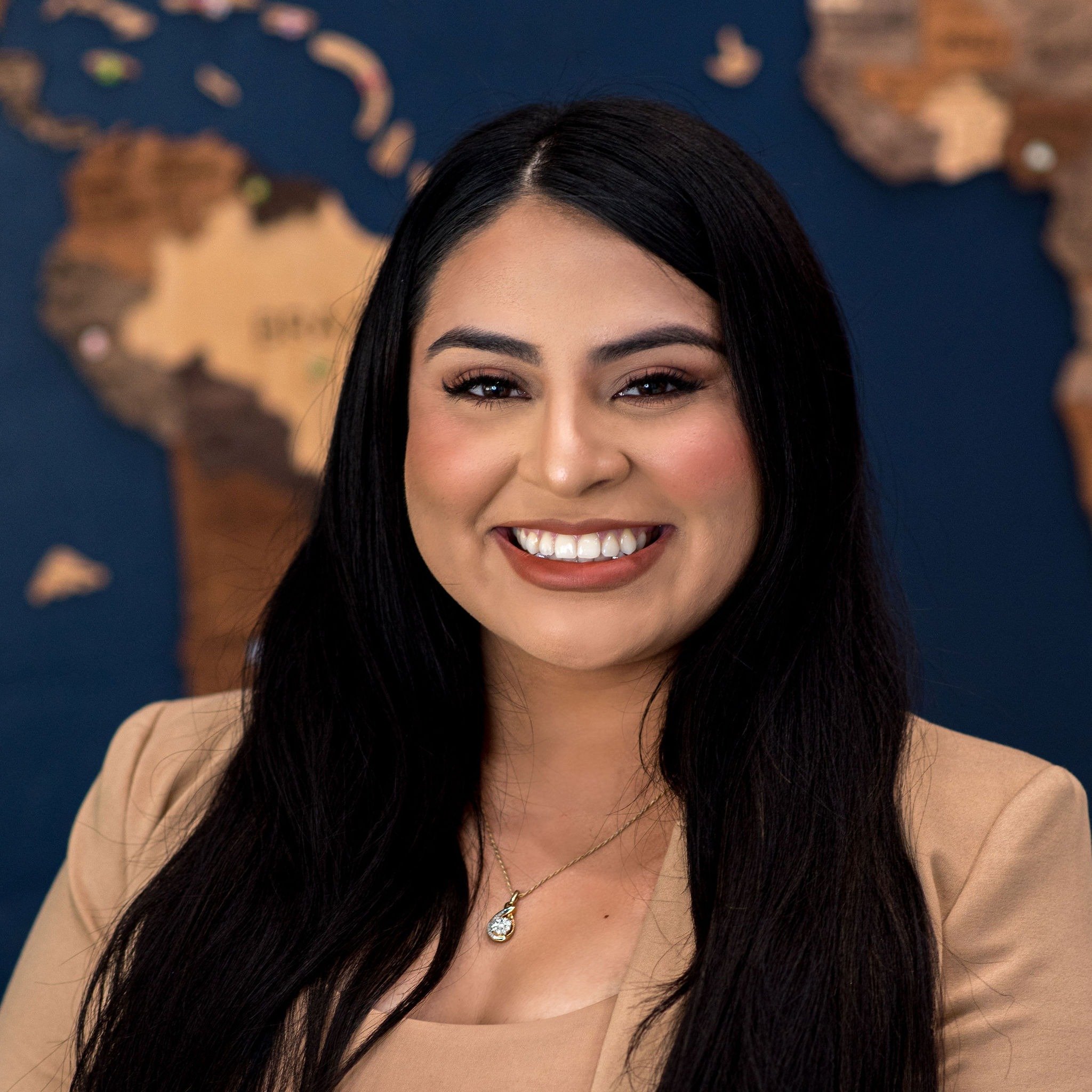 Sarah Ramirez-Martinez
I was born in San Jose, California but proudly raised in Southwest Florida. I come from a seven-member Mexican household where I learned that faith, honesty, and dedication were the family recipe for success. My area of focus in our firm is Removal Defense, whether it's helping clients structure their strongest detailed packet or assisting the attorney in any court proceedings. My intent after graduating from my current paralegal studies program at Florida SouthWestern is to continue my path to law school. "They took so much away, that eventually, my fear disappeared too, Si Se Puede Señores! -Sarah Ramirez-Martinez