Enhancing Your Immigration Journey: DeMine Immigration Law Firm's New Initiatives to Client Support
At DeMine Immigration Law Firm, we are always striving to better serve our clients and enhance their immigration journey. We understand that navigating the complex world of immigration law can be challenging, and we want to ensure that your experience with us is as smooth and transparent as possible. That's why we're excited to introduce two new additions to our services: the "Welcome Packet" and a post-case "Close out Letter" with a survey.
A Warm Welcome: Your Immigration Journey Begins
One of our primary goals is to establish excellent communication and provide you with the highest level of customer service. We recognize that you may have many questions and concerns when you embark on your immigration journey, and our "Welcome Packet" has been carefully designed to address these.

When you choose to work with our law firm, you can expect to receive a comprehensive "Welcome Packet." This packet has been created to serve as your guide throughout your immigration case. It includes valuable resources, answers to frequently asked questions, an introduction to our dedicated team, and a clear timeline outlining the various stages of case preparation.

Our "Welcome Packet" serves as your roadmap, helping you understand the steps ahead and the roles our team members will play in your case. This transparency is crucial, as we believe that informed clients are empowered clients.
Client Feedback Matters: The Close out Letter and Survey
Once your immigration case is completed with our firm, you will receive a "Close out Letter" along with a brief survey.

The "Close out Letter" will summarize the key details of your case and any next steps or considerations you should be aware of, now that your immigration matter is resolved. It's a document meant to provide you with closure and clarity.

We place great value on your feedback. We understand that there is always room for improvement, and we want to make sure your input is considered in our quest for excellence. To that end, we have included a short survey in the "Close out Letter." We encourage you to share your thoughts, concerns, and suggestions regarding your experience with DeMine Immigration Law Firm. Your feedback is an invaluable resource for us, as it helps us fine-tune our services and adapt to your needs.
Continuous Improvement: Your Partner in Immigration
We're excited to roll out these new processes at our firm, but we also acknowledge that they may require some fine-tuning as we get accustomed to them. We appreciate your patience and understanding as we work to make the "Welcome Packet" and survey processes as effective as possible. Your support and cooperation are vital in helping us reach new heights in customer service and satisfaction.

At DeMine Immigration Law Firm, we're not just your legal counsel; we're your partners in your immigration journey. We're here to guide you, support you, and advocate for your rights every step of the way. Our commitment to excellence and continuous improvement is unwavering, and we are dedicated to serving you with the highest level of professionalism and care.

Thank you for choosing DeMine Immigration Law Firm as your immigration advocate. We look forward to accompanying you on your journey towards a brighter future in a new country.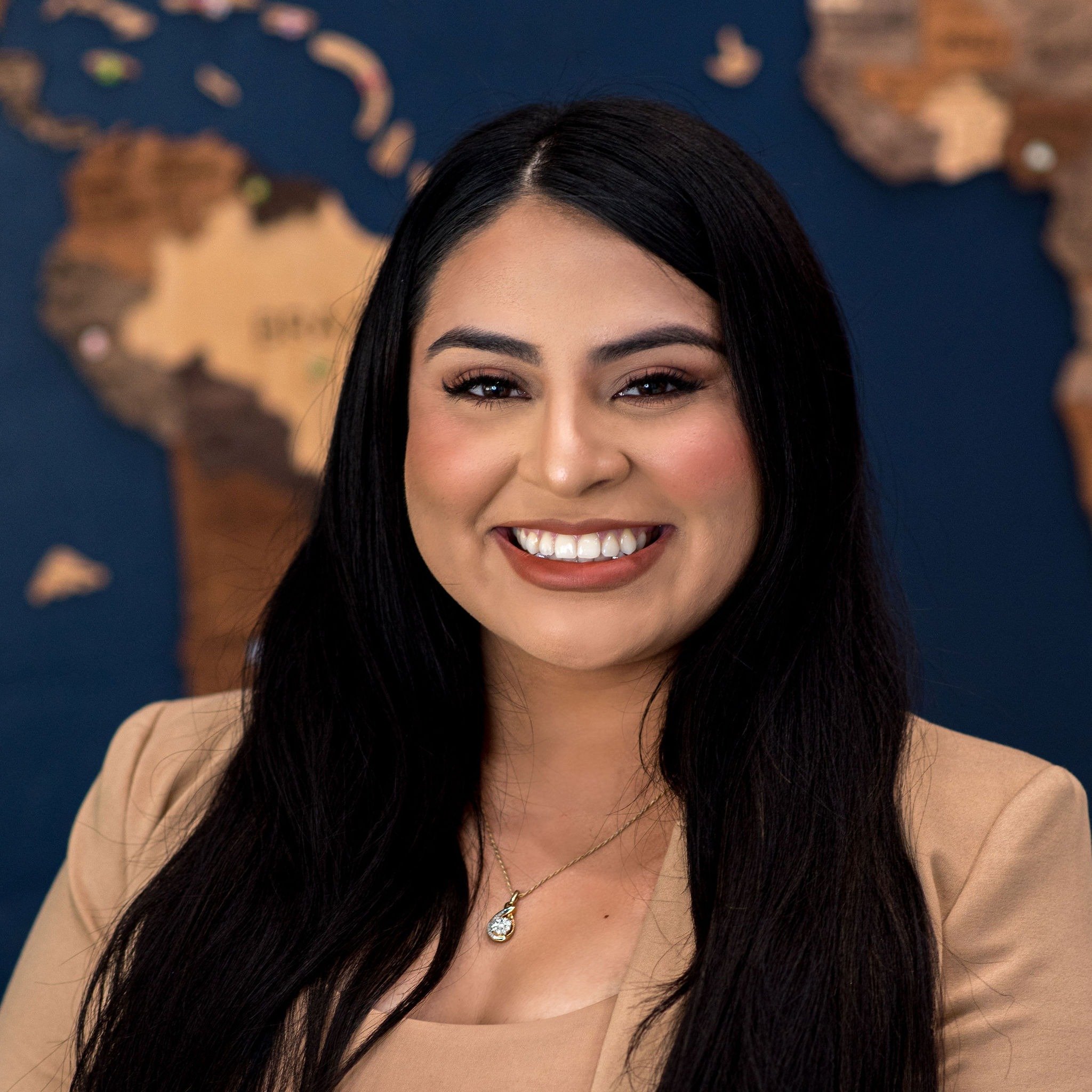 Sarah Ramirez-Martinez
I was born in San Jose, California but proudly raised in Southwest Florida. I come from a seven-member Mexican household where I learned that faith, honesty, and dedication were the family recipe for success. My area of focus in our firm is Removal Defense, whether it's helping clients structure their strongest detailed packet or assisting the attorney in any court proceedings. My intent after graduating from my current paralegal studies program at Florida SouthWestern is to continue my path to law school. "They took so much away, that eventually, my fear disappeared too, Si Se Puede Señores! -Sarah Ramirez-Martinez