Celebrating Our Founder: Indera DeMine in '50 Women to Know in Florida
We are thrilled to share a momentous update from the heart of DeMine Immigration Law Firm. Our founder, Indera DeMine, has been nominated and honored in the inaugural "50 Women to Know in Florida" by The Know Women organization.
In this blog post, we want to take a moment to celebrate this incredible achievement and shed light on why this recognition is not only well-deserved but also a testament to the values and dedication that drive our firm.
Honoring Indera DeMine: A Trailblazer in Immigration Law
Indera DeMine, Esq., the visionary behind our law firm, immigrated to the United States from Guyana in 2002. She completed her bachelor's degree at Hunter College in New York City and earned her Juris Doctorate from Ave Maria School in 2012. Ms. DeMine immediately began practicing immigration law upon completing law school and working for an immigration firm in Fort Myers. In 2016, Ms. DeMine opened DeMine Immigration, an immigration-only firm, to help immigrants along their journey.
As an immigrant herself and a naturalized citizen of the United States, Ms. DeMine is passionate about immigration law and has firsthand knowledge of the complexities of the immigration system. In her 20 years in America, Ms. DeMine has journeyed from being an undocumented immigrant to becoming an immigration attorney, assisting her clients in their pursuit of their American Dream.
This "50 Women to Know in Florida" recognition is a nod to Indera's outstanding contributions and her tireless efforts to make a positive impact in the lives of those she serves. Her leadership serves as the driving force behind our firm's commitment to providing the highest level of service and support to our clients.
Why This Recognition Matters
This accolade is not just a feather in our cap; it's a testament to the values that underpin our law firm:
Dedication: Indera's unwavering dedication to her clients and her tireless pursuit of justice for immigrants are qualities we strive to embody in every case we handle.
Excellence: The recognition highlights our firm's commitment to maintaining the highest standards of legal practice and service.
Compassion: Indera's compassionate approach to her clients is a guiding principle in our interactions with those we represent.

Join Us in Celebrating
As a law firm, we are honored to have Indera DeMine as our founder and leader. We invite you to join us in celebrating this momentous achievement. It is a reflection of our shared values and commitment to excellence in immigration law.

Connect with Us
If you're seeking immigration legal services or have questions about your immigration journey, we are here to help. Our team, inspired by Indera's passion and expertise, is ready to assist you in achieving your immigration goals. Thank you for being part of the DeMine Immigration Law Firm community. We look forward to serving you and upholding the legacy of excellence that this recognition represents.
Do you have immigration concerns or need legal guidance? Contact us today and experience firsthand the dedication, excellence, and compassion that set us apart. Your immigration journey is our priority, and we are here to support you. Get in touch now!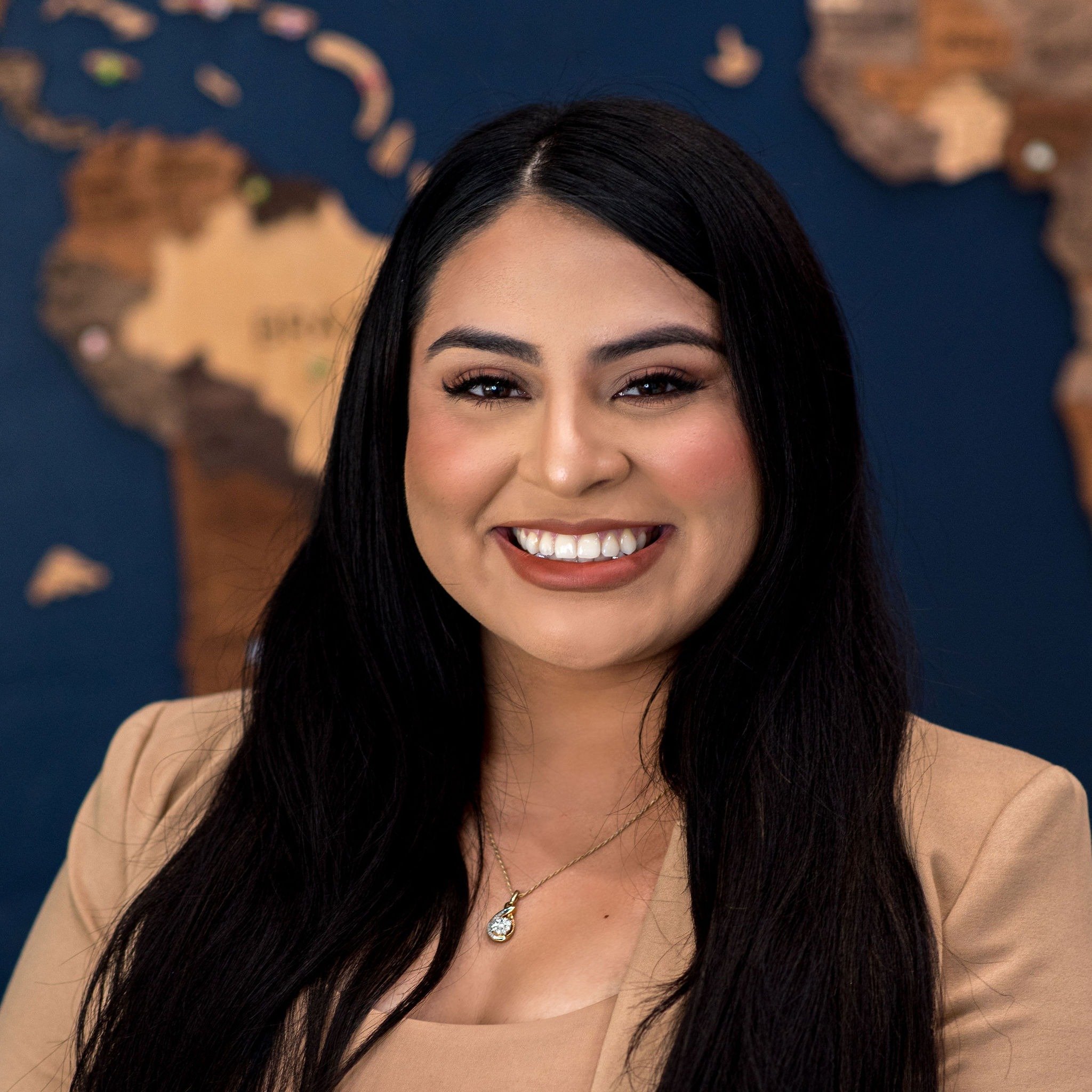 Sarah Ramirez-Martinez
I was born in San Jose, California but proudly raised in Southwest Florida. I come from a seven-member Mexican household where I learned that faith, honesty, and dedication were the family recipe for success. My area of focus in our firm is Removal Defense, whether it's helping clients structure their strongest detailed packet or assisting the attorney in any court proceedings. My intent after graduating from my current paralegal studies program at Florida SouthWestern is to continue my path to law school. "They took so much away, that eventually, my fear disappeared too, Si Se Puede Señores! -Sarah Ramirez-Martinez